Marine Group Boat Works, or MGBW, says that it has become the first American yard to use solar power to construct boats.

Its 500kW rooftop panel system is expected to make enough power to reduce MGBW's net electricity consumption from the grid by 80 percent, reducing the yard's greenhouse gas emissions and environmental footprint.

The total cost was $1.2 million and it took about three months to complete. The new system will provide more than $3 million in net savings over the 25-year expected life of the panels, and return on the initial investment is expected to take about five years.

"Our initial decision to go solar was driven primarily by our desire to be a zero-emission, low impact boatbuilder," said Todd Roberts, president of MGBW. "There's no question that solar is an economic benefit, but there are many other advantages – everything from self-reliance and sustainability to doing the right thing. We chose to do the right thing."

The yard says that greater construction volumes from Navy and commercial newbuild contracts made this the right time to put in the new panels.

MGBW also captures 100 percent of storm water runoff from its yard, without discharging any to the bay. It also uses enclosures for sandblasting and painting, making sure that air emissions and dust do not escape into the surrounding environment. In addition, it uses a fleet of electric vehicles and forklifts to move materials between its facilities.

The yard's innovations have not gone unnoticed. On Wednesday, the Port of San Diego recognized all of these initiatives by awarding MGBW with its 2016 Renewable Energy Sustainability Achievement Award.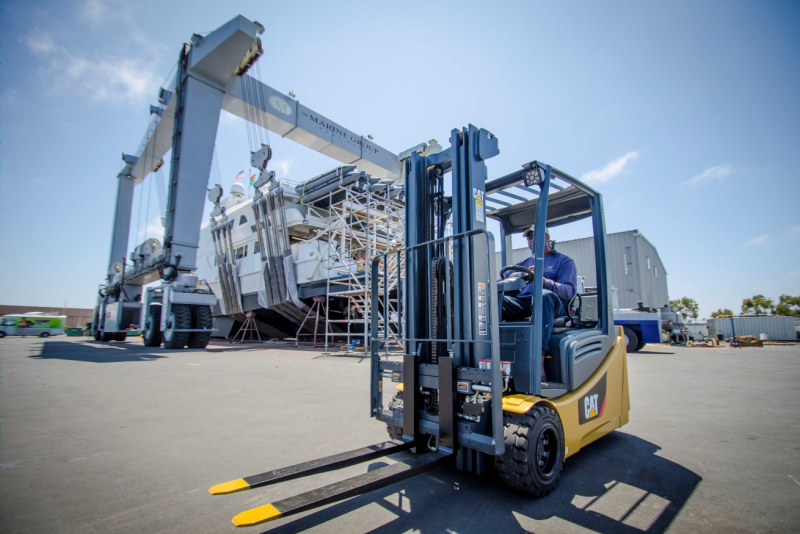 By MarEx